>> "Information Technologies and Systems (I...
ITAS"10 is the 33rd conference organized by the Council of young scientists and experts of RAS IITP. Its main goal is to enable young scientists from the Russian ñstrongest research centers to get acquainted with each other, share research experiences and discuss current problems in various areas related to information technologies.
The Conference Opening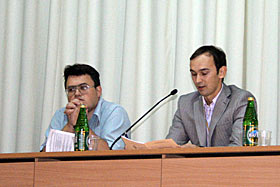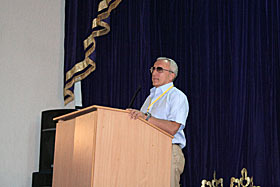 Along with the performances of young scientists, leading scientists from around the world gave the series of plenary presentations and lectures: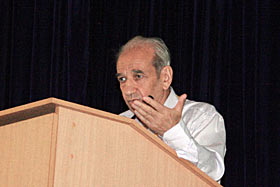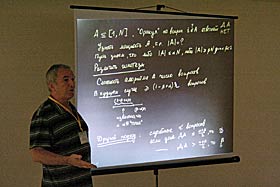 In 2010 the ITaS conference gathered over 130 participants from the best institutes and universities, such as MSU, MIPT (SU), NRNU MEPhI, IITP RAS, ICM SB RAS, VIGG RAS, ICS RAS, ISA RAS, Vinogradov RLI RAS, MSLU, Research Center for Medical Genetics, Bauman MSTU, NSU, Lobachevsky State University of Nizhni Novgorod, Herzen State Pedagogical University of Russia, NIIR FSUE, Institute of Physical and Chemical Biology, Russian Research Institute for Physical Culture (VNIIFK), BSU, Lawrence Berkeley National Laboratory, Technischen Universitat Munchen (TUM), Johns Hopkins University, Dana-Farber Cancer Institute, Howard Hughes Medical Institute, IRMAR, Burnham Institute for Medical Research, Stowers Institute for Medical Research, RI Genetika and Yandex Laboratory of combinational and probabilistic methods.