>>
Partial Differential Equations in Mathematical Physics
The International scientific conference dedicated to Alexander Komech jubilee was held on 26-27 may 2011 at The Institute for Information Transmission Problems.
http://www.dynamics.iitp.ru/du-2011/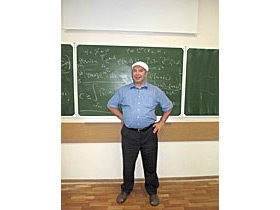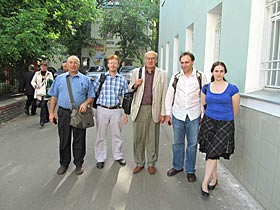 Talks were presented by E. Radkevich, A. Fursikov, V. Chepizhov, T. Dudnikova, A.Demidov, A.Merzon, S.Komech, B. Vaiberg, S.Kuksin, A. Ilyin, E. Kopylova, Ya. Ilyasov, V. Imaikin, A. Komech.
Sessions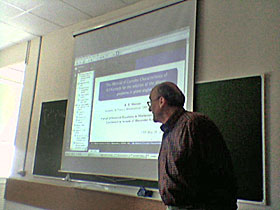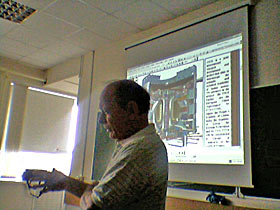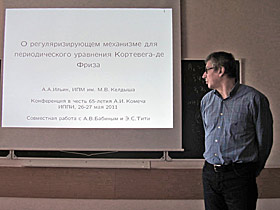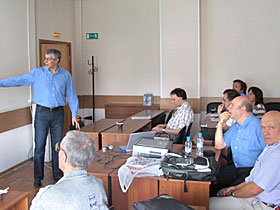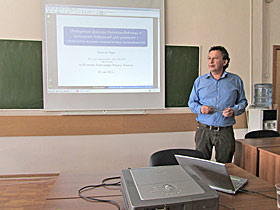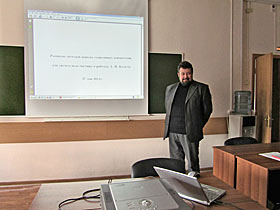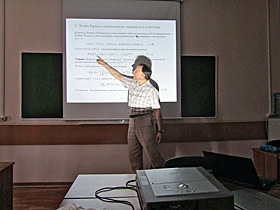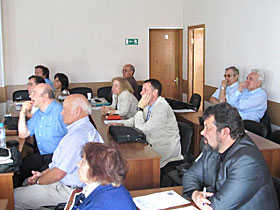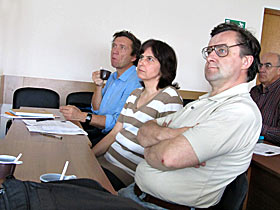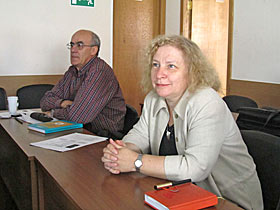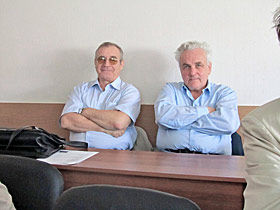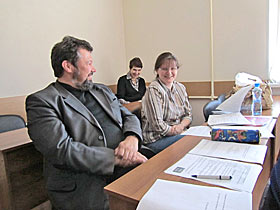 At conference breaks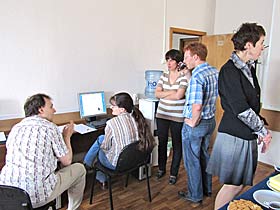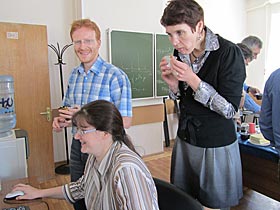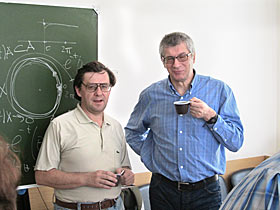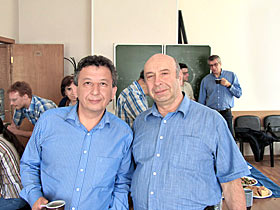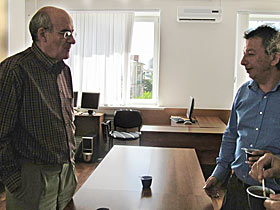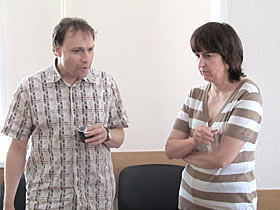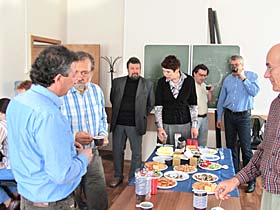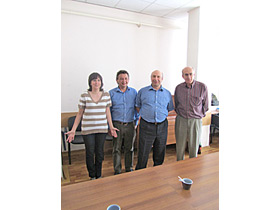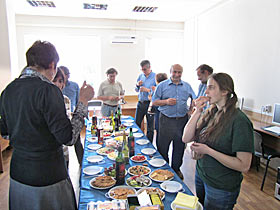 All the conference photos available at :: http://www.dynamics.iitp.ru/du-2011/pictures.html